Thursday, November 10, 2011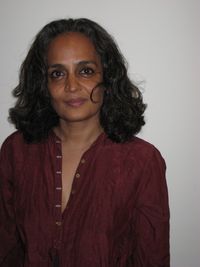 Writer Arundhati Roy was on the Lopate Show and she shared what she's been reading recently.


What have you read or seen over the past year (book, play, film, etc…) that moved or surprised you?
Primo Levi's
If This Is a Man.
What are you listening to right now?
Sharafat Khan's "Raag Nat Bihag."
What's the last great book you read?
Neruda's collected poems.
What's one thing you're a fan of that people might not expect?
Vilayat Khan's music.
What's your favorite comfort food?
Red rice and fish curry.
Source
:
http://www.wnyc.org/shows/lopate/articles/web-extras/2011/nov/10/guest-picks-arundhati-roy/